Recently, I have been decluttering my room and have decided to get rid of some books that realistically I will never read. This is not a judgement of the works and I hope that the people who buy them from my local charity shop enjoy them.
The Shakespeare Secret by Jennifer Lee Carrell
A modern serial killer – hunting an ancient secret
A woman is left to die as the rebuilt Globe theatre burns. Another woman is drowned like Ophelia, skirts swirling in the water. A professor has his throat slashed open on the steps of Washington's Capitol building.
A deadly serial killer is on the loose, modelling his murders on Shakespeare's plays. But why is he killing? And how can he be stopped?
Angels And Demons by Dan Brown
When a world renowned scientist is found brutally murdered in a Swiss research facility, a Harvard professor, Robert Langdon, is summoned to identify the mysterious symbol seared onto the dead man's chest. His baffling conclusion: it is the work of the Illuminati, a secret brotherhood presumed extinct for nearly four hundred years – reborn to continue their bitter vendetta against their sworn enemy, the Catholic church.
In Rome, the college of cardinals assembles to elect a new pope. Yet somewhere within the walls of the Vatican, an unstoppable bomb of terrifying power relentlessly counts down to oblivion. While the minutes tick away, Langdon joins forces with Vittoria Vetra, a beautiful and mysterious Italian scientist, to decipher the labyrinthine trail of ancient symbols that snakes across Rome to the long-forgotten Illuminati lair – a secret refuge wherein lies the only hope for the Vatican.
The Da Vinci Code by Dan Brown
Harvard professor Robert Langdon receives an urgent late-night phone call while on business in Paris: the elderly curator of the Louvre has been brutally murdered inside the museum. Alongside the body, police have found a series of baffling codes. As Langdon and a gifted French cryptologist, Sophie Neveu, begin to sort through the bizarre riddles, they are stunned to find a trail that leads to the works of Leonardo Da Vinci – and suggests the answer to a mystery that stretches deep into the vaults of history.
Unless Langdon and Neveu can decipher the labyrinthine code and quickly assemble the pieces of the puzzle, a stunning historical truth will be lost forever…
Stranger by Keren David
Astor, Ontario. 1904.
A boy staggers out of the forest covered in blood and collapses at the feet of 16-year-old Emmy. While others are suspicious and afraid, Emmy is drawn to him. Is he really the monster the townsfolk say he is?
Astor, Ontario. 1994.
Megan arrives from London for her great grandmother Emmy's 105th birthday. It should be a happy family occasion, but Megan is nursing a broken heart and carrying a secret she fears might consume her.
The Girl Who Saved the King of Sweden by Jonas Jonasson
As delightfully wry and witty as his bestselling debut, 'The Hundred-Year-Old Man Who Climbed Out the Window and Disappeared', this is a tale of how one woman's attempt to change her future ended up changing everything. Nombeko Mayeki is on the run from the world's most ruthless secret service – with three Chinese sisters, twins who are officially one person and an elderly potato farmer. Oh, and the fate of the King of Sweden – and the world – rests on her shoulders. Born in a Soweto shack in 1961, Nombeko was destined for a short, hard life. When she was run over by a drunken engineer her luck changed. Alive, but blamed for the accident, she was made to work for the engineer – who happened to be in charge of a project vital to South Africa's security. Nombeko was good at cleaning, but brilliant at understanding numbers. The drunk engineer wasn't – and made a big mistake. And now only Nombeko knows about it.
The Unexpected Inheritance of Inspector Chopra by Vaseem Khan
On the day he retires, Inspector Ashwin Chopra inherits two unexpected mysteries.
The first is the case of a drowned boy, whose suspicious death no one seems to want solved. And the second is a baby elephant. As his search for clues takes him across the teeming city of Mumbai, from its grand high rises to its sprawling slums and deep into its murky underworld, Chopra begins to suspect that there may be a great deal more to both his last case and his new ward than he thought. And he soon learns that when the going gets tough, a determined elephant may be exactly what an honest man needs…
Sophie's World by Jostein Gaarder
Join the Sophie's World reread and explore life, the universe and everything else with us.
When 14-year-old Sophie encounters a mysterious mentor who introduces her to philosophy, mysteries deepen in her own life. Why does she keep getting postcards addressed to another girl? Who is the other girl? And who, for that matter, is Sophie herself? To solve the riddle, she uses her new knowledge of philosophy, but the truth is far stranger than she could have imagined.
An addictive blend of mystery, philosophy and fantasy, Sophie's World is an international phenomenon which has been translated into 60 languages and sold more than 40 million copies.
Blast From The Past by Ben Elton
It's two fifteen a.m., you're in bed alone and you're woken by the phone.
Your eyes are wide and your body tense before it has completed so much as a single ring. And as you wake, in the tiny moment between sleep and consciousness, you know already that something is wrong.
Only someone bad would call at such an hour. Or someone good, but with bad news, which would probably be worse.
You lie there in the darkness and wait for the answer machine to kick in. Your own voice sounds strange as it tells you that nobody is there but that a message can be left.
You feel your heart beat. You listen. And then you hear the one voice in the world you least expect . . . your very own Blast From the Past.
Time and Time Again by Ben Elton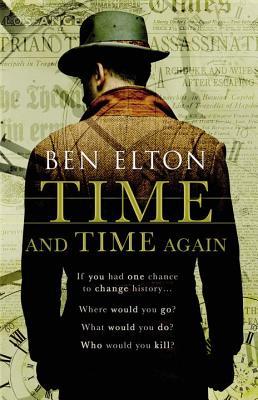 It's the 1st of June 1914 and Hugh Stanton, ex-soldier and celebrated adventurer is quite literally the loneliest man on earth. No one he has ever known or loved has been born yet. Perhaps now they never will be.
Stanton knows that a great and terrible war is coming. A collective suicidal madness that will destroy European civilization and bring misery to millions in the century to come. He knows this because, for him, that century is already history.
Somehow he must change that history. He must prevent the war. A war that will begin with a single bullet. But can a single bullet truly corrupt an entire century?
And, if so, could another single bullet save it?
Alan Turing: The Enigma by Andrew Hodges
It is only a slight exaggeration to say that the British mathematician Alan Turing (1912-1954) saved the Allies from the Nazis, invented the computer and artificial intelligence, and anticipated gay liberation by decades–all before his suicide at age forty-one. This acclaimed biography of the founder of computer science, with a new preface by the author that addresses Turing's royal pardon in 2013, is the definitive account of an extraordinary mind and life.
Capturing both the inner and outer drama of Turing's life, Andrew Hodges tells how Turing's revolutionary idea of 1936–the concept of a universal machine–laid the foundation for the modern computer and how Turing brought the idea to practical realization in 1945 with his electronic design. The book also tells how this work was directly related to Turing's leading role in breaking the German Enigma ciphers during World War II, a scientific triumph that was critical to Allied victory in the Atlantic. At the same time, this is the tragic account of a man who, despite his wartime service, was eventually arrested, stripped of his security clearance, and forced to undergo a humiliating treatment program–all for trying to live honestly in a society that defined homosexuality as a crime.
Write All Time by Lottie Stride
This is an old-school guide to the spelling, punctuation and grammar rules you wish you had learned yourself – easily digestible in bite-sized chunks. It helps readers get to grips with the baffling linguistic inconsistencies of the English language.
The 5th Wave by Rick Yancey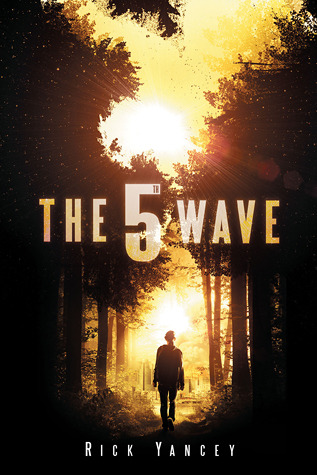 After the 1st wave, only darkness remains. After the 2nd, only the lucky escape. And after the 3rd, only the unlucky survive. After the 4th wave, only one rule applies: trust no one.
Now, it's the dawn of the 5th wave, and on a lonely stretch of highway, Cassie runs from Them. The beings who only look human, who roam the countryside killing anyone they see. Who have scattered Earth's last survivors. To stay alone is to stay alive, Cassie believes, until she meets Evan Walker. Beguiling and mysterious, Evan Walker may be Cassie's only hope for rescuing her brother-or even saving herself. But Cassie must choose: between trust and despair, between defiance and surrender, between life and death. To give up or to get up.